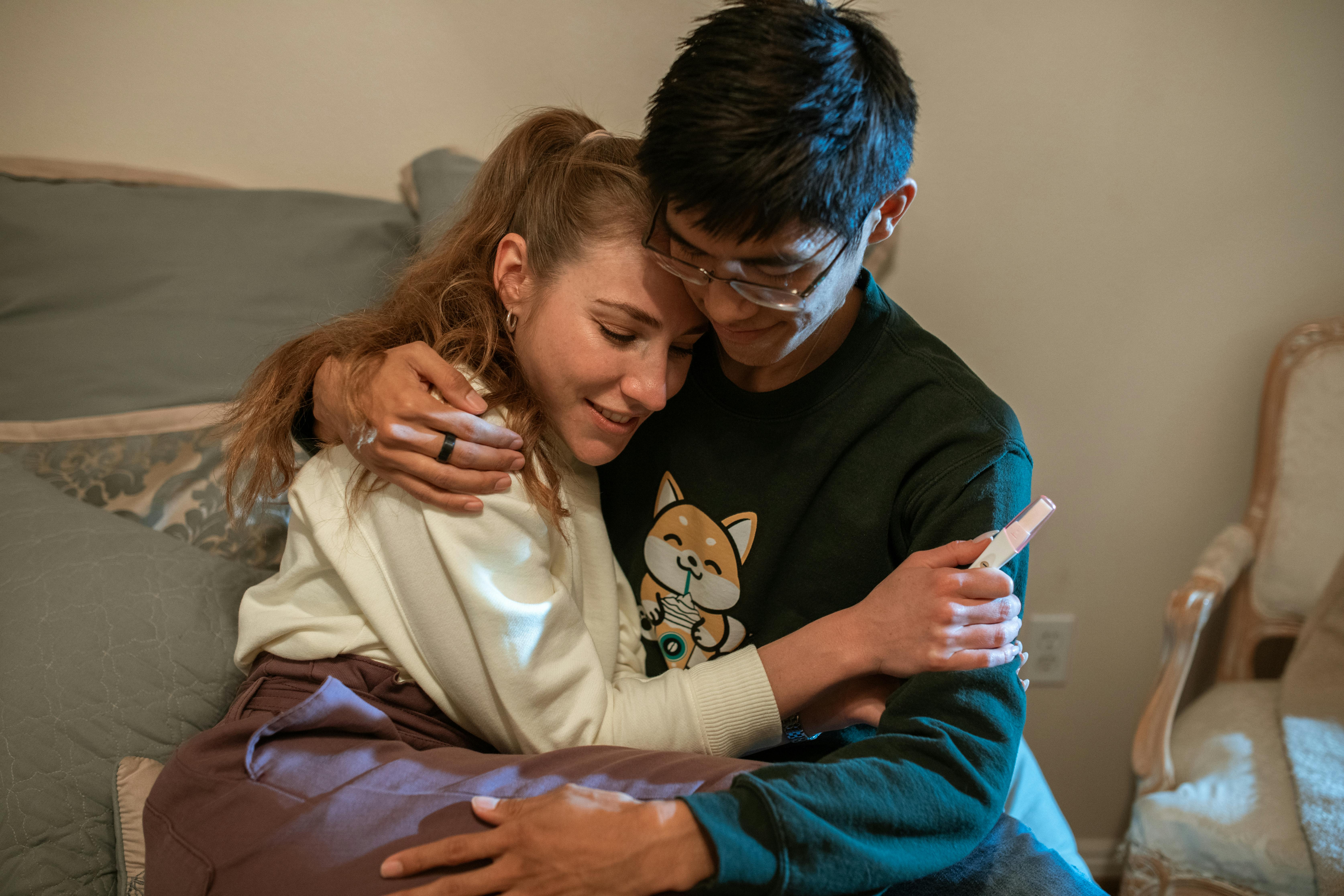 "This week, a 100-year-old man from Tennessee married for the third time, this time to a 68-year-old woman. When asked why he was marrying a woman 32 years his junior, the man said, 'Yes, I'd love a sandwich. '
– Amy Poehler of Weekend Update on Saturday Night Live
"I really believe in spending on infrastructure … I pay off my shoes in 20 years."
– Canada's British Columbia Province Finance Minister Carole Taylor explains why she wore new $ 600 Gucci shoes when she presented the annual budget.
"We wanted to keep him off the bases."
– Manager Charlie Manuel (Phillies) explains Jose Reyes (Mets) three home runs in one game.
Q: "You are the player. We like to hear it from the horse's mouth." To: (Roddick): Go buy a horse.
"Well, I really think it breaks the myth of white supremacy once and for all!"
– Rep. Charlie Rangel, after being asked his opinion on President George W. Bush
"I was able to have fun and socialize on an Olympic level."
– Bode Miller, the US Olympic skier who went from zero to five in Olympic gold.
"Should I go find a ruler?"
– Kate from LOST [Evangeline Lilly], editorializes about a testosterone contest between Jack [Matthew Fox] and Sawyer [Josh Holloway].
"My number one goal is not to go to jail."
– Congresswoman-elect Michele Bachmann (R, MN)
"If you are not choosing Christians, then in essence you are going to legislate sin."
– Representative Katherine Harris (R, FL)
"Paddy was in the wrong place at the wrong time; from the looks of the photos, he was also with someone who was hungrier than he was."
– Neil Warnock discusses (Sheffield United goalkeeper) the scathing loss of an eyebrow by Paddy Kenny in a restaurant.
"I have noticed a marked difference in the way people respond to me when I use my colors."
– Testimony from Hells Angels member Ricky Ciarniello in a Legan action against an Ontario, Canada court ruling that the Angels constitute a criminal organization, saying this unfairly exposes him to fear, hatred and ridicule. The ruling remained. (The original Canadian spelling of "colors" here is not a mistake, or at least a very old one by now).
"Drowning has always been my biggest fear."
– Janina Peters, lifeguard.
"Russian women are not very good at figure skating. They are good at building train tracks in Siberia, for example."
– Alexei Mishin, coach of champion Evgeni Plushenko.
"I believe in my heart that if Jesus were alive today, He would be doing the same."
– Madonna justifies including a simulated crucifixion in her theatrical performances.
"Cheney's defense is that he was targeting a quail when he shot the guy – which means Cheney now has the worst target of anyone in the White House since Bill Clinton."
– Jay Leno
Tennis star Roddick on playing the retiring Agassi: Q: "Are you relieved that [it] will not happen? " To: (Roddick): "Obviously you want to play against your idols, but then again, you don't want to be the guy who shot Bambi."
"A big city feel, but friendly to rednecks."
– tourist slogan suggested by President Tim Newman of the Charlotte, NC, USA Regional Visitor Authority.
"He scares our German Shepherd to death when we are at home, so we come here."
– Sue Mihalyi, explaining why she and her husband Mark watch Steeler games at a local Pittsburgh restaurant. The Steelers won the Superbowl in 2006 without their carpet suffering.
"Your son, at birth, already has a deeply complicated relationship with his mother, so for the first year you are just a curiosity. Over the years you will become a ride in an amusement park. Then, a referee. And finally, a bank. "
– Things a Man Should Know About Fatherhood, Esquire Magazine
"[African-American Maryland Lt. Gov. Michael Steele has made] a race of servile support for the Republican Party. "
– Steny Hoyer, (D, MD)
"Stay away from Australian women or else you will end up in prisons."
– advice to your athletes from the Ugandan sports director
"She's pretty aggressive in our cars. Especially if you catch her at the right time of the month; she could be trading a lot of paint out there."
– Ed Carpenter, IRL racing driver, describes Danica Patrick.
"I'm glad he's showing some personality."
– Danica Patrick on Ed Carpenter, later that day.
Madonna on her reputation for being difficult: "What is the difference between a pop star and a terrorist? You can negotiate with a terrorist."
"I told the producers that I would give my left nut to present this thing."
– Lance Armstrong, 2006 ESPY Awards Opening
"Activities that are not compatible with Western standards."
– The ABC news is politically correct in describing the Hamas suicide bombings.
"He is a very wise and very strong man, although perhaps not as strong as his father Barbara."
– Borat describes the president
"I do not support our troops … When you volunteer for the United States Army, you know very well that you are not going to defend yourself against the invasions of Mexico and Canada."
– Joel Stein, Los Angeles Times columnist
"I said a little prayer before I did the fingerprints and the image, and my prayer was basically, 'Let people see Christ through me and let me smile.
– (Former House Republican Majority Leader) Tom DeLay receives his mugshot.
"Something else I've learned about Secretary Rice is that she loves the cool Atlantic breeze here in Nova Scotia, and she left the window open last night."
– Canada's Conservative Chancellor Peter MacKay amid rumors the two had something at stake.
"When you invite people, you don't have to tell them that this is a cold place."
– BC Canadian Prime Minister Gordon Campbell, trying to moderate the 2010 Olympic promotions.
"Of course some of them could be cops who just watch the game and don't respond."
– Geoffrey Alpert, a criminologist at the University of South Carolina, on (his) research showing a decrease in crime during the Super Bowl.
"We send to all correctional institutions."
– A sign for an American bookstore, in the age of the Internet.
"The public has no right to know anything."
– RCMP spokesman Sargent John Ward responds to journalists' questions about the death of Ian Bush in custody.
Q: "How different was it to hold that plate today than in Australia?" Amelie Mauresmo: "It's a different trophy. It's round, it's smaller."
"Thanks to all the perverts who voted for me."
– Jessica Alba, accepting the MTV award for Sexiest Performance in a Movie (Sin City).
"For some people, playing a bipolar nympho may have been challenging, but for me, I think I just played myself."
– Isla Fisher, accepting the MTV award for Breakthrough Performance of the Year (Wedding Crashers).
"The publication of these cartoons will make the world tremble. The fire will spread throughout the world if they are not stopped."
– English Islamic leader Dr. Azam Tamimi
"1f u c4n r34d th1s u r34lly n33d t0 g37 l41d!"
– T shirt
"I think the relationship with a partner is intensely personal and I prefer to keep it that way."
– Paul McCartney (at the beginning of the divorce).
"We've been through more trouble than the Jews and Charlie Brown put together."
– Homer to Marge, on marriage counseling, on The Simpsons
"To the vice president's credit, he acknowledged – on FOX News he said it was his fault; he can't blame anyone else. Wow, it's amazing the only time you get accountability from this administration is when they're actually holding a smoking gun." .
– Bill Maher
"Any major Republican who comes out and says they didn't know me is almost certainly lying."
– convicted lobbyist Jack Abramoff
"It's hard to forget the day he gave up his independence."
– Greg Zamlule, a US citizen, explains why he chose to get married on July 4, the same day he participated in a 5K race.
"There is always the possibility that he will keep running."
– His fiancee, Leslie Evans.
"We want to make it clear that if the Pope does not appear on television and apologize for his comments, we will blow up all the churches in Gaza."
– a response from the terrorists of The Sword of Islam, haunted by the Pope's speech that seemed to associate Islam and violence centuries ago.
"You can always get new teeth."
– Teemu Selanne, Finnish hockey player who sacrificed three whites in the quarterfinals for the United States.
"McDreamy is doing the McNasty with McHottie? That McBastard!"
– George on Grey's Anatomy
"It's just basketball. It's not the big bad wolf and we are not the three little pigs. We are all grown men."
– Cavaliers forward LeBron James in Detroit.
"Here we have an organization supposedly dedicated to preventing cruelty that actually inflicts cruelty on an animal to raise money and supposedly to prevent cruelty to animals."
– Paul Watson, founder of the Sea Shepherd Society in Prince Rupert, BC, the SPCA of Canada plan to organize a crab boil as a fundraiser for the animal shelter.
"In the West Bank, a group calling itself the Lions of Monotheism bombed four churches and told the Associated Press: 'The attacks … were carried out to protest the Pope's comments linking Islam and violence.' The irony, and this is often the case, we found out, completely escaped them. "
– Jon Stewart from The Daily Show
"Yeah, he looked regretful when he was making donuts."
– Matt Kenseth rejects an apology from Jeff Gordon, who pushed Kenseth out of the way at Chicagoland Speedway.
"Years ago, you used to go out and fight and run and chase with a jackhammer and stuff like that. Those were the good old days."
– Dale Earnhardt Jr., on track tag in the days before NASCAR sponsors began to worry about driver behavior.
"You'd like to. The puppies die."
– The LOST character Sawyer [Josh Holloway] summarizes "Of Mice and Men" for Henry Gale [Michael Emerson] (a bunny killer).
"After 45 years of this shit, I just started to enjoy it."
– Pete Townshend, WHO summarizes a career.
"Soccer is a tough business, and aren't they prima donnas?"
– Queen Elizabeth II
And that's FunnyPoetry.com's funny quote roundup for 2006, the year Britain finally paid back the last money it borrowed from the US and Canada during WWII, according to CNN. And why did it take so long? The interest rate was 2%, that's why. (By the way, Britain's debts during WWI were never fully paid off.) In 2007, that seems ripe to produce many more fine quotes: if not for another reason that 25% of Americans are looking forward to the return of Jesus next year according to an Associated Press-AOL News poll.